This is a review of LG's 7.3 cubic foot
gas dryer, model LG1502. The reason I'm doing this video is I
must have read 50 to 100 reviews and watched a couple of unfulfilling videos
only to still be on the fence. I ultimately decided on this one so
hopefully this video makes your decision easier.
My other half and I have had this for about three months and the short of it
is we like it but it's not the simple dryer of yester-year. Remember when you
turned a knob, hit a button and came back 45 minutes? That's not this dryer. Does
it dry well? Yes. Does it take care of your fabrics? Yes it does, but that is
given the correct settings. In this video I'm going to start with sharing
some of my likes and dislikes, then I'll show you some of the features, give it a
once-over, and then if you want some serious excitement, at the end I'll show
you the dryer in action.
What I like about this dryer is it's flexible, has a
lot of functionality, its energy efficient on certain cycles, it has
sensor dry, which uses dual sensors to adjust the cycle time for moisture level
in the air and in the clothes. It tells you the amount of time left on the cycle.
You can adjust the tone volume. You can store one custom setting to simplify
things for others in your household or just to save your favorite setting.
It
has wrinkle care, so it periodically tumbles the load for up to three
hours until the door's opened. It has a child lock. And of course the sleek design with
the front controls. The aluminum alloy steel drum should last for a long
time and the machine comes with a 10 year limited warranty on the inverter
direct drive motor. What I dislike about this dryer is it's super
complicated. There's a learning curve. You've got to sort your laundry for best results. It has a lot more functions than I use, but perhaps you're running a
laundromat service out of your home in which case it's brilliant. Also, I'm
calling "BS" on the Energy Saver function because we buy gas appliances because
they're cheaper than electricity and using the energy saver function to dry a
medium to large-sized cotton?… It'll tell you it's going to run for an
hour and three minutes at the start, but it actually runs for two hours and the
clothes aren't completely dry. I saw that in other reviews and it's completely true.
I'll demonstrate it for you later.
How is running a tub (and it barely
engages the burner) for two
hours more efficient than running a time dry using gas and electricity for
35 40 minutes on a medium-high setting? I don't know.
I'm calling BS on that. Also the top is not flat. LG recommends you don't place
anything on top. That's a bummer for those of us who like to put things on top of the
dryer. You'll scratch the dryer. if your dryer isn't level and you have an
unbalanced load, whatever you put on top will likely end up on the floor.
Additionally, this is not a steam model.
This model does not have steam. I'll
repeat that … It does not have steam. If you're looking for a model that has a
steam function, look elsewhere. Lastly, if you want to use the Wi-Fi
features, the app as of the making of this video is not supported by iOS. That
means that if you have an iPhone like me, you will not be using the Smart
Diagnosis tools to troubleshoot, you don't get the laundry stats (not that I
want stats on my laundry), you also can't use the "tag on" or
the "run cycle again" functions. Shame on LG for not supporting iOS. Let's
take a look at the panel. Now that I've turned the power on the indicator light
here will remind me to clean the lint filter located inside the door at the
base of the tub.
Then I'll want to select a dry cycle. You can select a sensor
dry cycle by using the cycle 1 and cycle 2 buttons. You press them repeatedly to
scroll through the options: Normal, Heavy Duty, Permanent Press, Antibacterial,
Delicates, Speed Dry, Air Dry, down- loaded (but not if you have an iOS phone).
So I'm going to select the normal cycle and only the normal cycle allows
you to use the energy saver. You can see how Energy Saver is lit over here. You can also turn
it off for a normal-cycle-without-the
-Energy Saver and it reduces the amount of time shown here in the display. If you
choose any other cycle you'll notice that the Energy Saver turns off. That's because it's
not allowed with any other cycle other than the normal sensor dry cycle. I'm
going to select normal cycle again and for all the sensor dries other than
antibacterial, you can select the dry level using the Dry Level button.
That's normal dry, more dry, very dry, damp, less, and that changes the amount of time
as well. For Sensorr dry you can't select a temperature using the temperature
button, but you shouldn't really need to.
If you try to select a temperature
button, it'll beep twice to tell you option not available. You need to select
temperature if you're doing an old-fashioned timed dry, which is
considered a manual program. To do a timed dry you select the time dry
function here, and select the amount of time. For example, 40 minutes and then you
can use the More Time and Less Time buttons here to set your exact duration. The
Custom Program button here allows you to store your manual program or any
combination of settings if you use those settings a lot.
The other buttons located
here are the Damp Dry Signal you can use to alert you to remove items when
they're 80% dry, but that only works with some sensor dry cycles. I is also the
way you turn on and off the Child Lock here. You have the Wrinkle Care
button, Wrinkle Care will periodically spin the dryer for three
hours until the door is open to reduce wrinkles. You press that and then
notice the wrinkle care light turns on here. The other indicator lights are Cool, Dry, this is reminds
you to clean the lint filter, and this button will tell you if you
have a duct blockage.
Man that sounds painful doesn't it? Lastly this is where
you'll adjust your signal volume. You can turn it off, low, and high. So let's turn
on the dryer and give it a listen. It's pretty quiet. The burner hasn't
kicked in yet, but you'll hear it when it does. It sounds like Darth Vader
breathing. It's like <<breathing noise>>. Right now the sensors are figuring out how long the dryer should run. Then the remaining time will be displayed here
and it may change periodically during the cycle.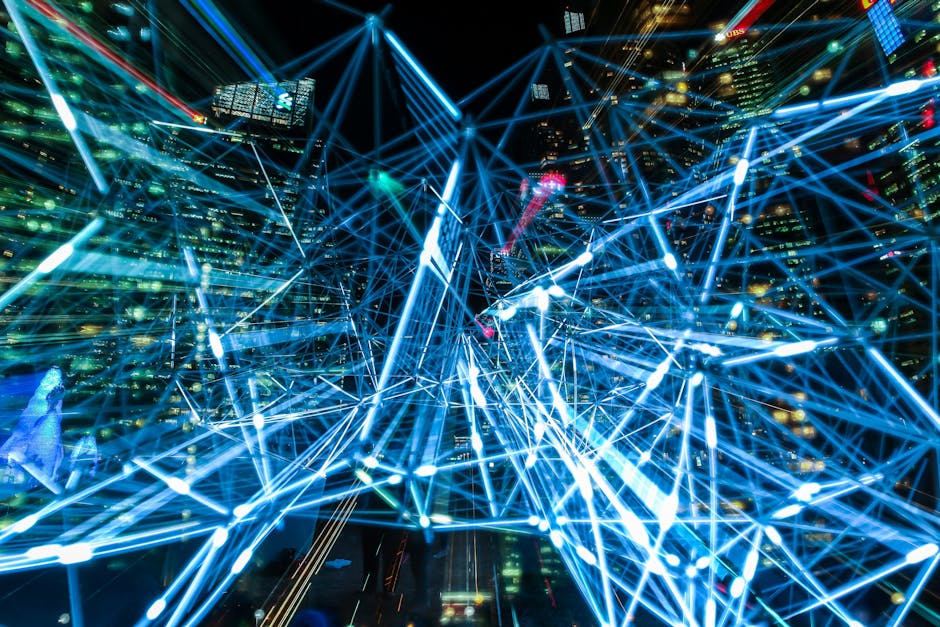 Here's a close-up of the
manual so you can see what's an allowable option depending on the cycle you select. The clear bubbles mean that the option is allowable. Wrinkle
Care is available for everything. The more or less time option is only
available when you're doing a manual dry, for example, a timed dry. The energy
saver is only available when using the sensor dry Normal cycle. Before I
demonstrate why I think the energy saver is "BS," I wanted to point out a few
more things. The gas version runs on a standard three pronged, 120 volt
plug.
The electric version of this dryer has a 240 volt plug. Optional accessories
that you can purchase separately include: a side venting kit and a dryer rack,
which I believe goes inside the tub. Also you can reverse the door on this dryer
as I've done. If you decide to purchase this machine, you can refer to
my other video on how to reverse the door. I did that video because the
instructions did not make sense. Oh look! There's my laundry.
Did I mention
there's a light in the tub? So if you've made it this far in the video let me say,
"Congratulations!" Now I'm going to demonstrate why I'm calling BS on the
Energy Saver function .I'm gonna select Normal. You can see the Energy
Saver light is on. Then I'll start the load. The sensors are working but the
burner has not engaged so really there's no heat going. It's just spinning
laundry. This load is probably a medium-sized
load. It contains a pair or two of thick cotton shorts, some t-shirts,
boxers, and socks.
It's telling me it's going to take an hour and three minutes.
So let's jump forward to see how long it takes because I won't make you sit
through watching the laundry. We're still waiting for the burner to fire and
as of now, no heat has been applied to the clothes. This tells you
Wrinkle Care is on. This says Cool. This tells you it's supposedly drying but it's not
drying yet because the burner hasn't kicked in .These two indicator
lights are…
This one just reminds you to clean the lint filter and this one tells
you if you have a duct blockage. The burner still has not come on so the
clothes have been spinning without heat. Go figure!?!?
And I know this because I've been watching the gas meter and it hasn't
budged. We'll see if the clothes are dry in
seven minutes.
So a moment ago it said there were five
minutes left. The clothes are still wet. The time remaining jumped up to 16
minutes and the burner still has not kicked in. Here we go again. Alright! So it's been
over two hours on the normal cycle with Energy Saver.
I'm calling BS like I said on the Energy Saver. Yes, this is a bit of a mixed load and
I've got some heavy cotton shorts in there, no pants, t-shirts, socks, boxer
shorts.
So I've got to save my electric bill because gas is cheaper than
electric. That's why we go with the gas models. Let's move on. What
I'd normally use for things like this because I said the energy saver is
useless, I would just do a time dry. 40 minutes is going to be too much because
it's been running for a while although the burner hasn't turned on yet. Temperature? I'm going to put it on medium-high so I don't
damage my clothes. You'll notice here, the burner will come on pretty quickly.
I'll turn the wrinkle care on too. The burner hasn't actually turned on
yet. You'll hear it kick in. There you go. That noise you heard was
the burner kicking in.
Overall we really like this dryer. I'd
say it was a good purchase. Some of this stuff is confusing. We use
maybe a quarter of the settings here. Energy saver in my opinion is total BS.
Total thumbs down on that. The unit's relatively quiet except when the
burner's firing like it is right now. Overall we really like it. If this video
has been helpful, please do me a favor and like it so other people can find it.
As always, thanks so much for watching.
<<song>> Your laundry is finished but you probably
can't hear this. I'm down in the basement. Hope you turned on wrinkle care.
Laundry's done!.