The samsung galaxy mega 2 is the
follow-up to last year's galaxy mega. this year's model boasts a 6 inch, 720p display
running KitKat 4.4.4 currently… AND a complete galaxy experience that includes
multi window, dual instance, one-handed operation, plus everything you have come to expect from
Samsung Galaxy devices. Under the hood is a samsung exynos 1.5 GHz
quad core, and 1.5 GB ram. with gsm/edge, 3g, lte, wifi, bluetooth, nfc, gps with 16gb
of storage, which can be expanded with an sd card up to 64gb Outside, the beefy 197g Samsung galaxy mega
is 163.6 x 84.9 x 8.6 mm with power button and volume rocker. plus the trademark samsung home button.and
is finished with a leather looking back, and chrome accents. so let's talk about the look & feel of the
device.. Everything about he samsung galaxy mega 2
screms mid range. the fake leather backs feels plastic-ey. the
stitching especially. and the chrome outlines and accents are, of
course, not real chrome, and looks like that cheap chrome on toys. this is a big device,
and is difficult to use with one hand, as it is quite heavy.even the power button seems
to hide in the side of the device, and can disappear from wandering fingers when trying
to reach for it.
And sadly the compromises don't stop there. The 6 inch market is a difficult one to define,
and with Iphone and Nexus bringing high end products into that market this holiday, samsung
was probably smart to attempt an affordable device. but the user experience pays for that choice…
and pays deeply. Initially, before the device had time to settle,
and for the first few days with the device, everything stuttered, choked, and was clunky. lag was so long at times, i wasn't sure
if i had actually hit the button until, many seconds later, the action completed. and battery suffered as well. with a miniscule 2 hours screen on time, i
was looking for a charger midway thru the day.
But after a few days, everything seemed to
settle in and things improved, GREATLY. Apps opened up relatively quickly. multitasking kept up mostly. and even high
pressure tasks, like gaming, and camera use was functional. The limited specs will keep this from ever
being a power house, but for typical day to day use, it can get the job done. you will still notice dropped frames, and
stutters or lag throughout. but rarely does it completely break the experience. even battery improved
typically i am getting between 4 and 5 hours of screen on time, and a full day of use. it didn't seem to matter whether i used
wifi or mobile data, times were fairly consistent. even using gps for navigation didn't affect
the battery as much as you would expect… i took a 4 hour road trip, navigation/gps
on, and still got 4 hrs of screen on time. and around 12 hours of use before i plugged
in.. there are battery saving features included, but for my tests i left everything set to
sync and notify, and no battery saving features used. As far as pre-loaded software/apps, or bloatware… Get ready, because there is A LOT.
Over 2
dozen galaxy and AT&T apps are already on the mega 2 when you first power on the device. some of these are useful, some are annoying,
some are great. it is up to you to decide where each one of
these fall, but do know that you can disable most of them. and while it doesn't uninstall them, it
will at least help you clean up your app drawer. the total galaxy experience that Samsung provides
is very polarizing. Touchwiz, or samsung's look and feel for
android is very unique. everything is colorized, bubbly, and heavy-handed. while android provides most services directly
from google. samsung also gives you their versions as well. this is completely user preference here, so
if you are a fan of samsung's devices and user experience, then you will feel right
at home… if you are coming from a stock android type device, or iphone…there is
a learning curve involved.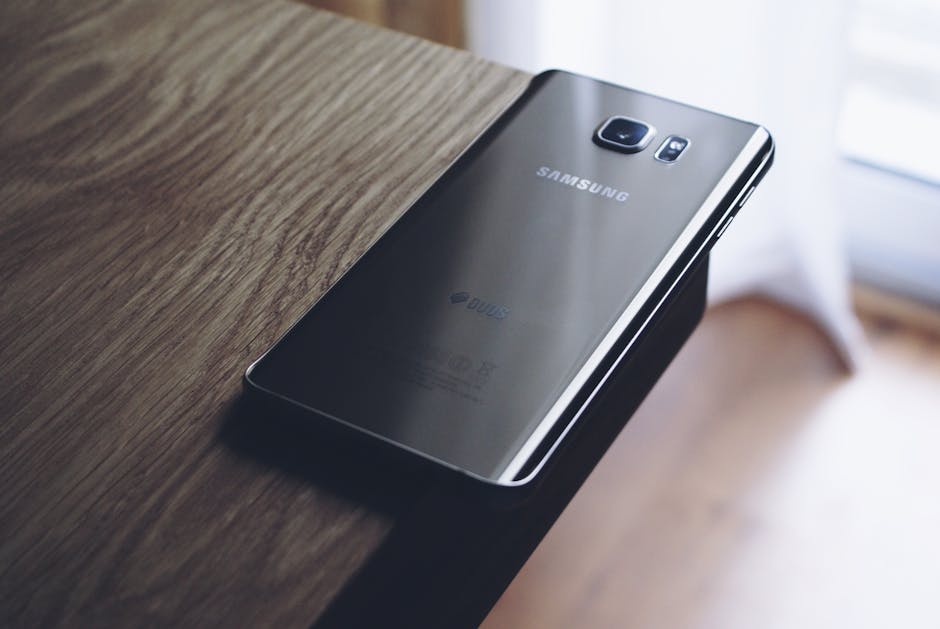 All the features and setting are there, but
might not be where you are used to finding them if you haven't been on a samsung before. a device this size is designed for media,
6 inches is great for kicking back and watching a movie, or mowing down some enemies… the
single rear facing speaker blasts sound away from you, so you are left with cupping your
hand around the back, or finding another way to bounce the sound toward you. and the display
here leaves a little to be desired. while the colors and saturation are great,
the lack of a higher resolution keep this from being amazing…….don't get me wrong,
at 6 inches 1280×720 HD Super AMOLED looks great at higher brightness levels, but is
just one more ALMOST THERE feature of this phone. with other galaxy phones boasting higher resolution
at smaller screens, the mega 2 falls short. But even with the modest resolution, videos
still look really good, and games are still vibrant and fun.
But something about it, at the end of the
day, just leaves you wanting…. MORE
The cameras on the mega 2 are nice. colors seem to pop, while not being overly
saturated. and is quite functional for social media, or sharing with friends..and even includes
some fun tools, albeit finicky to get just right. Resolution is 8 mp camera 2mp front with video
rcording at 1080p, even though the screen is only 720…. Even under cloudy or less than ideal lighting
environments the mega 2 took good pictures. subjects stayed in focus, and the pictures
captured what i was seeing, mostly.
Pictures do seem to struggle if there is any
motion/action, and you are left with some blurs, but all in all, the photos are quite
usable. video quality left a bit to be desired, however,
and no matter the setting i used, i couldn't shake the feeling like it was a cell phone
camera… granted that's exactly what it is, but with no image stablization, and an
underwhelming video performance, the camera made me want to take pictures instead of video…
one thing to note, the design on the mega 2 places the camera in the top center… which
makes holding the phone while recording/taking photos in landscape mode quite difficult. with no good way to hold it in that position,
you are almost left holding this beast with one hand… a very unstable task. Call quality was actually quite good. callers sounded great, and could hear me well,
with no confusion/or distortion. outside of the fact it is a BIG phone, even
holding it to your ear wasn't very challenging. you can find the sweet spot easily, and even
longer conversations are moderately comfortable, despite the size and weight.
So yes, even at this size, you can still use
your phone as a phone. There are some positives to this phone, The
samsung galaxy mega 2 is a decent phone, with good camera, and great call quality. but with the lackluster performance, sub par
video quality, and underwhelming screen resolution, sadly the negatives far outweigh anything
redeeming. At $150 on contract, or $475 outright, the
samsung galaxy mega 2 seems to be a product that doesn't know where it belongs. it is too inferior a product to compete with
high end devices like the nexus 6, iphone 6 plus, or even galaxy note4… and too expensive
to be called a budget device… what we are left with is a middle of the road product
that never meets any expectations, and misses the mark with so much…